---
The Master of Geoscience (MGsc.) is an exclusively online program through the Department of Geography at Texas A&M University that offers you the skills and knowledge to delve into exciting and evolving areas of geosciences through three concentrations: Geographic Information Science and Technology (GIST), Petroleum Data Management (PDM), and Ocean Data Science (ODS).
No time for a Master's? There are three different online geoscience graduate certificates that will prepare you with skills needed to advance your career in as little as one year.


Apply Now
---
No GRE scores required
3 start dates per year
Five 8-week terms per year
The online Master of Geoscience from Texas A&M University offers you the skills and knowledge to delve into exciting and evolving areas of Geographic Information Science and Technology, Petroleum Data Management, and Ocean Data Science.
Designed to teach value-added skills to professionals, this non-thesis, 36 credit program encompasses all aspects of the Geosciences. Offered in a completely online carousel model, students may complete the degree in as little as 18 months. Courses begin five times a year, and students may be admitted to the program three times per year; Fall, Spring or Summer.
Students admitted to the online degree program will have access to highly regarded faculty, mentors and classmates.
Go Beyond Energy Explore the Many Applications of GIST
The World-Class, Tier 1 Status of Texas A&M University sets a globally recognized, standard of excellence in knowledge, research, and innovation dedicated to providing leadership and bold solutions to the challenges of tomorrow. A degree from Texas A&M opens doors, builds connections, creates opportunities and commands respect – a high caliber education at an affordable cost. We stand behind the commitment to provide a significant return on your educational investment.
Tuition & Financial Aid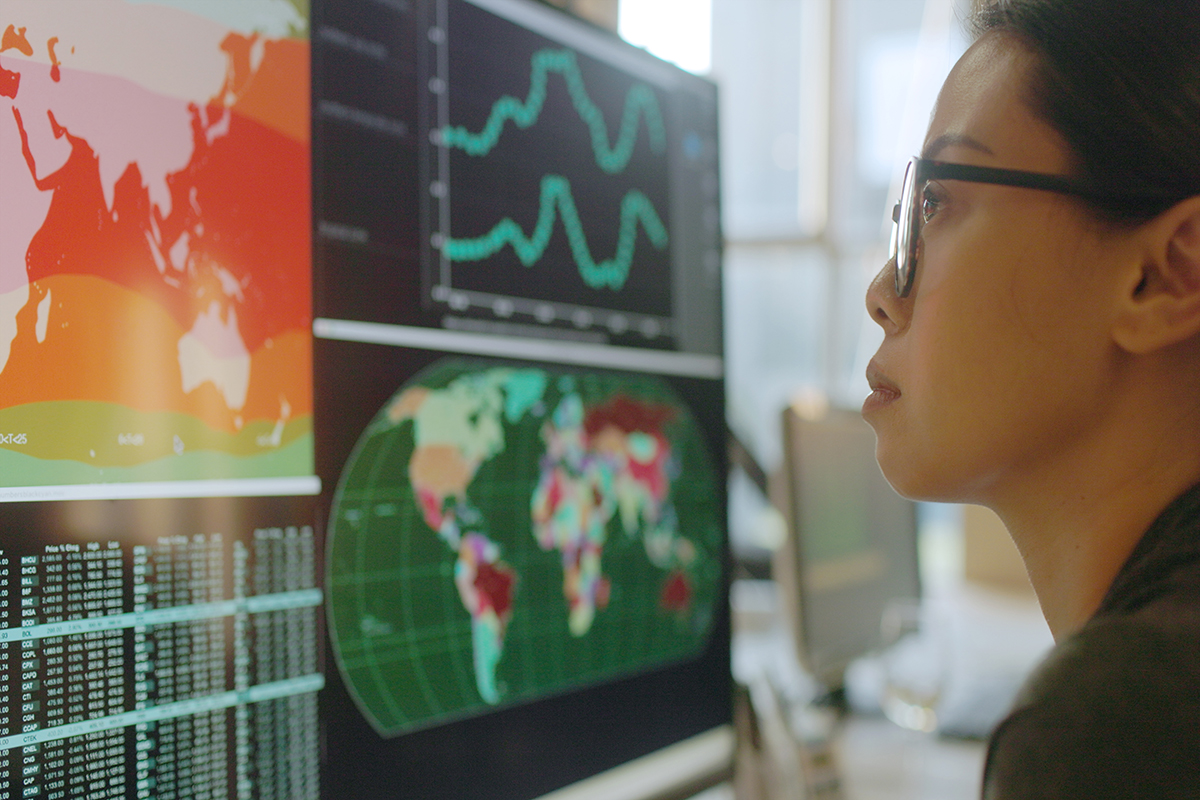 Learn from World-Class Faculty
---
Texas A&M is distinguished by extraordinary faculty. Our faculty push the frontiers of their scholarship, impact hundreds of lives through their teaching, research and service. As a student at Texas A&M and in the College of Geosciences, you will have access to some of the most brilliant scholars in their respective fields. They will be along with you as you pursue your degree to mentor, teach, guide and advise – they are what makes Texas A&M truly great. Our faculty are leaders in their fields, and their high regard will be a distinguishing factor when you list your achievement on your resume.