Admissions
How to apply to Geosciences Online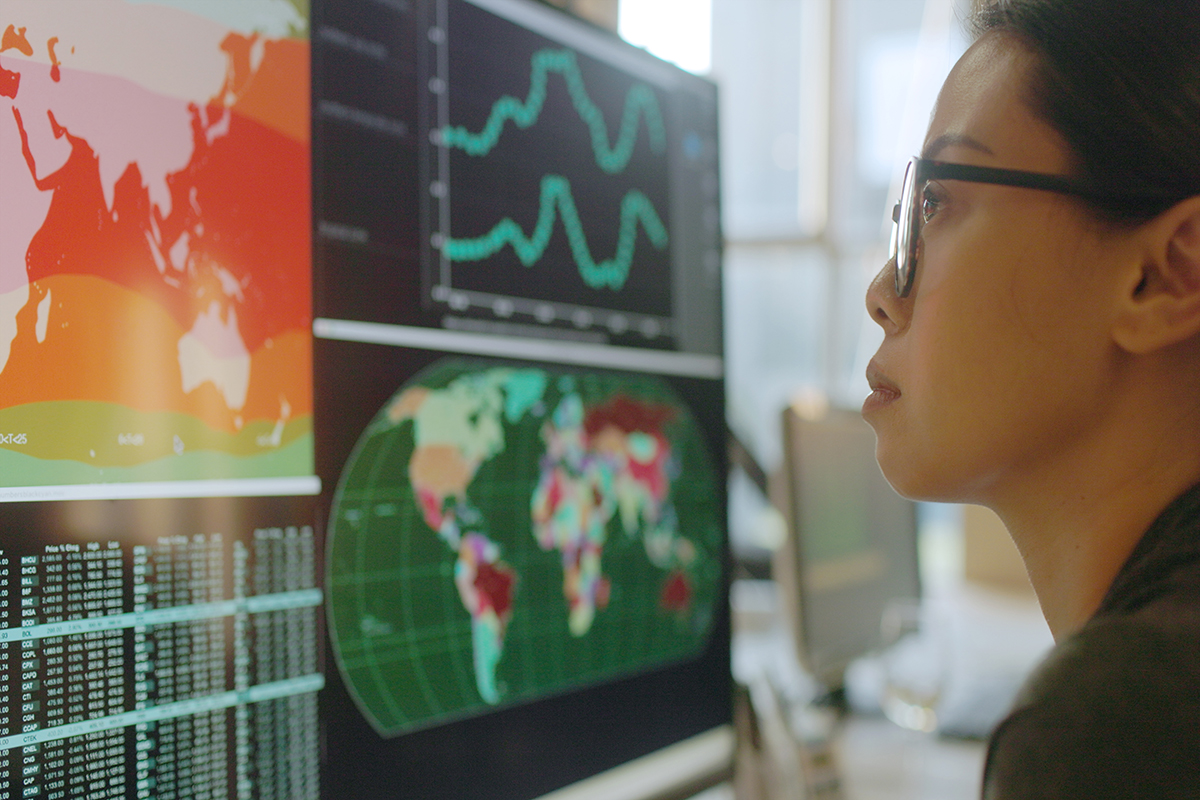 Your Application Options
---
First things first – you will need to handle some details, as well as fill out some online forms and/or paperwork. We're here to help get you moving toward your goals as quickly as possible. Application options include:
Not sure which option is right for you? Contact an advisor.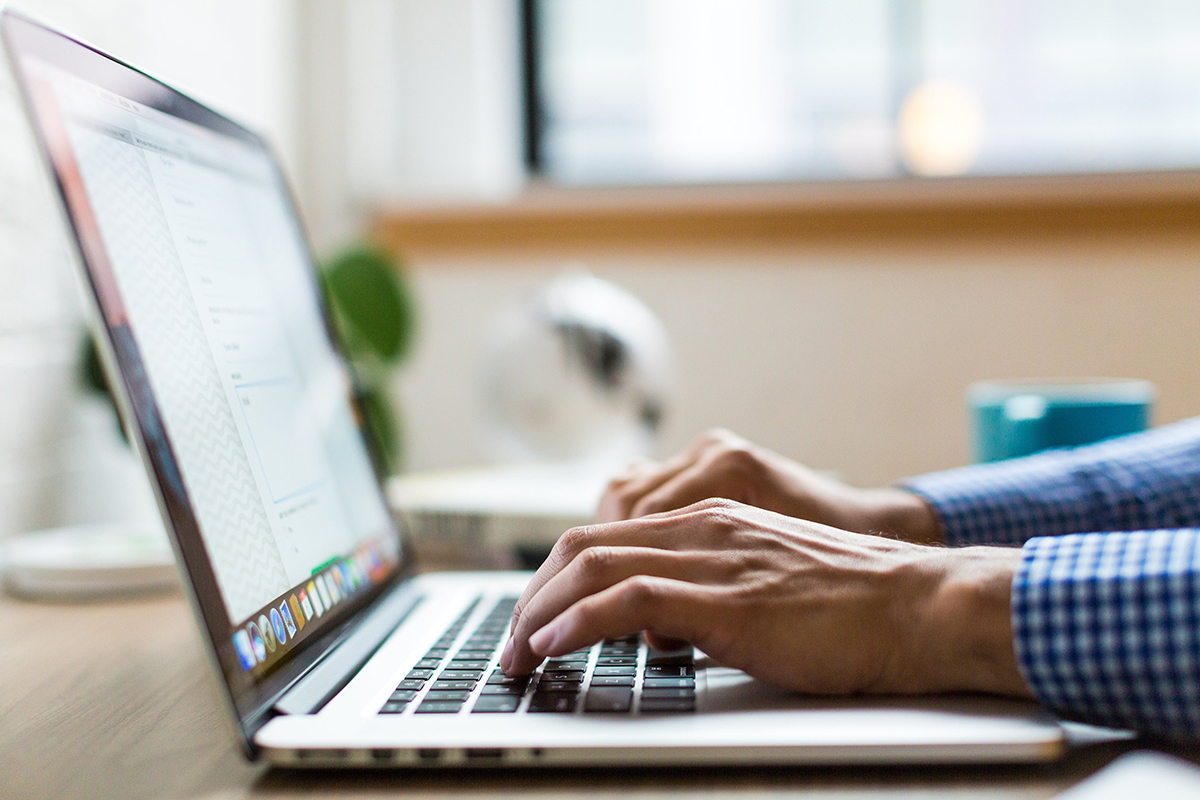 Application Deadlines
---
| Deadline Date | Classes Begin |
| --- | --- |
| May 1 each year | the following June 1 |
| August 1 each year | the following August 30 |
| December 1 each year | the following January 1 |
Admission Requirements
---
Admission to both Texas A&M's online Master of Geoscience and certificate programs is a selective, competitive process. Ideal candidate qualifications include:
Professional Experience: Candidates need to have a minimum of two years of professional work experience, ideally in the energy and/or geosciences field.
Undergraduate degree: A candidate needs to have a bachelor's degree from an accredited institution recognized by Texas A&M. The admissions committee does not require a specific minimum GPA, but will consider the candidate's GPA during the last 60 hours of the undergraduate program.
Motivation and commitment to completing the program in an online format.
Ability to balance an academically challenging program, ongoing career responsibilities, and personal life.
Potential and ambition for career advancement.
Steps to Complete Your Application
---
Please note that application steps/requirements may vary depending on what type of applicant you are. Explore the different types of application options above to see which is the right fit for you.
Applicants must complete the& Texas A&M GraduateCAS application. There is a non-refundable application fee of USD $89 for domestic students, and USD $114 for international students.
The application has four quadrants:
Personal Information
Academic History
Supporting Information
Program Materials
Within GraduateCAS, you will be provided with all of the necessary prompts for completing the application.
Your application must match your government-issued identification (e.g., Driver's license, Passport, etc.)
If you have questions, please contact our MGsc Academic Advisor.
After your account is created in the CAS system, click on the "Add Program" tab.
Scroll down to the Department of Geography section.
You must choose the correct program based on the guidelines below. You can find the department name by scrolling to the right of the screen.

If you wish to apply to the GIST or PDM track, you will then choose the "Master of Geosciences – Online" in the Department of Geography.
Applicants must upload transcripts from each undergraduate and graduate degree-granting institution that you attended into the Academic History section of GraduateCAS. Unofficial transcripts may be uploaded; however, if you are admitted, official transcripts will need to be sent to the Office of Admissions.
Current and former students of Texas A&M: Texas A&M official transcripts do not need to be submitted. All courses that have been transferred to Texas A&M will be reflected on the official Texas A&M transcript.
International students: please see the Texas A&M International Graduate Admissions website for requirements.
The MGsc does not require the GRE or other standardized test scores. You do not need to submit any of these materials.
A resume is required and will be uploaded into the Supporting Information Section. Please include information on your objective statement to list, education, technical skills, work experiences, leadership, non-academic activities, services, or honors.
Experiences and Achievements, located under the Supporting Information Section, are not required.
Applicants must provide three letters of recommendation from supervisors, faculty, or colleagues from a current or previous position that evaluate your academic and professional avility, as well as work ethic to pursue graduate studies. Applicants may also choose to submit non-academic recommendations that speak to relevant knowledge and/or experience.
All letters of recommendation must be submitted in order for your application to be reviewed.
How to submit your letters of recommendation:
GraduateCAS will direct you to the Letters by Liaison portal, where you will submit the names and email addresses of your recommenders. Upon submission, your recommenders will receive instructions for completing the electronic evaluation.
Please prepare your recommenders. Once you choose, be sure to inform them about the process, and that the recommendation will be completed electronically.
We recommend getting their preferred email address, and asking that they monitor that inbox for your recommendation request from tamusupport@liaisoncas.com, including any junk or spam folders.
Please do not solicit the letters directly from recommenders. Recommendations will only be accepted via the CAS system.
The Personal Statement will be uploaded into the Program Materials Section of GraduateCAS, and should address the following requirements:
The Personal Statement should be 1-2 pages single spaced.
Describe your interests and motivations and why you are interested in pursuing this graduate certificate. Be brief but articulate why it fits your academic goals.
Describe relevant work experience or research-related activities that demonstrate your preparedness for graduate school.
Indicate how your experiences will help you succeed in graduate school. Remember your writing should be suitable for a professional audience.
An application is considered "complete" when all documents, including resume, transcripts, letters of recommendation, and application fees, have been received. Any applications missing required materials or not meeting eligibility criteria by the admission deadline will not be considered. The application fee must be included for you application to be submitted. The non-refundable application fee is USD $89 for domestic students, and USD $114 for international students.
After You Apply
---
Verify that your application is complete by checking your GraduateCAS application to ensure all of the quadrants are marked "complete".
Your Application materials will be reviewed by the admissions committee.
Applicants may expect to receive an admission decision within four weeks of the admission deadline. Regardless of your admission decision, you will receive electronic communication from our admissions team.
Bacterial Meningitis Immunization
---
TEC 51.9192 requires all students under age 22 entering an institution of higher education to provide current proof of vaccination against bacterial meningitis (an immunization given within 5 years of the date of intended enrollment) or meet certain requirements for declining such a vaccination. The original TDSHS form required for students declining the vaccination must be submitted to the Office of Admissions. For graduate students who are in a distance education program, they will need to fill out the Petition to Waive Bacterial Meningitis for Distance Education and submit it.
Students may not register for classes until this requirement is satisfied.
Geosciences Online Programs