How To Apply
Application Information for the Master of Geoscience Online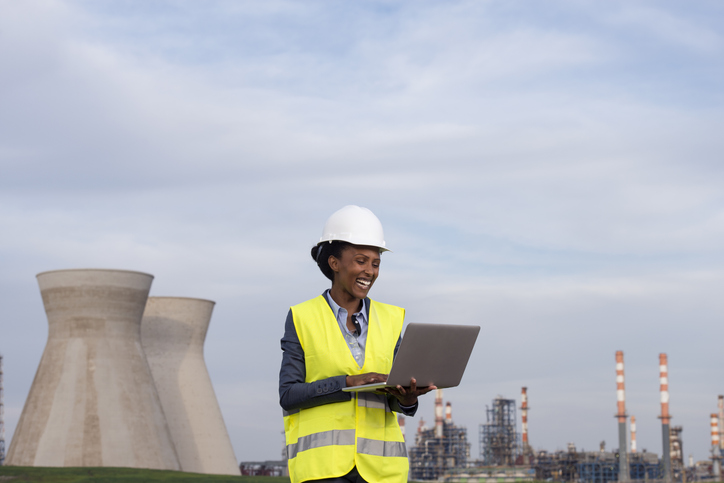 How to Apply
Read this section for complete application instructions.
| Application Deadline | Classes Begin | Tracks |
| --- | --- | --- |
| August 1, 2019 | August 26, 2019 | GIST & PDM |
| December 15, 2019 | January 13, 2020 | GIST, PDM & ODS |
Required Documents
On-line Application
Official Transcripts
Contact Information for Three Recommenders
Resume/CV
Statement of Purpose
APPLICATION PROCESS
1) Complete the On-Line Application
Complete your online application at ApplyTexas: https://www.applytexas.org/
When you are completing this application, you will enter personal information, including educational history. The name on your application must match your name as it appears in your passport.
You'll also answer several program-specific questions on this application. Be sure to choose the Online Master of Geoscience (Geography and Online), when presented with the question asking for your choice of department and modality.
Pay the nonrefundable $65 application fee. The application fee may be paid by check, money order or approved credit card. Applicants who wish to pay by credit card may do so as part of the online application. If you are unable to pay the fee online, you may call the TAMU Student Business Services at (979) 847-3337.
If paying by credit card: be advised that your credit card may be charged a small non-refundable transaction fee.
Checks or money orders (U.S. dollars) should be made payable to Texas A&M University. Checks or money orders are accepted provided they display an agency bank in the United States and have magnetic ink character recognition (MICR) routing numbers at the bottom.
After you complete your online application and pay the application fee, your application will automatically be forwarded to Texas A&M University for processing. Applications received at Texas A&M are processed every 24 hours.
Once your application has been received and processed on campus, you will receive an electronic notification letter from the Admissions Office, with information about activating your UIN (university identification number), and how to track your online application. You will then be able to activate your account, receive your NetID, and track the process of your application. Once you receive your NetID, you can then access the AIS (Applicant Information System) tracking system, where you will be able to upload your remaining application documents: resume/cv, statement of purpose, letters of recommendation, and official transcripts.
After you receive your NetID, log into AIS at http://applicant.tamu.edu.
2) Upload your application documents.
Please read this section thoroughly. Go to http://applicant.tamu.edu, and login in with your NetID.
After you log into AIS, you will be able to upload documents and submit requests for your letters of recommendation.
Please note: you will see information regarding your Graduate Test Score – that is not necessary for this degree program, and Geosciences will submit a waiver for this requirement, once your other documents have been received.
(1) To upload your Resume/CV, Statement of Purpose, and unofficial transcripts click on the "My Documents" tab in the menu bar and select upload documents. Follow the prompts.
Resume/CV
Graduate applicants are required to submit either a Resume or Curriculum Vitae.
Statement of Purpose
Upload your statement of purpose, limited to 1000 words. Note: you may include information here that you also included in your ApplyTexas application questions.
Official Transcripts and Records.
Submit transcripts from all colleges or universities attended. NOTE: You do not need to submit a transcript from Texas A&M University. Official transcripts (not unofficial transcripts/advising sheets) uploaded via the Applicant Information System (AIS) will temporarily complete your file for review. If you receive admission, you must submit all required original official transcripts (and diplomas) before you will be allowed to register for classes. The official transcripts will be compared to any unofficial documents used for admission. If discrepancies are identified, the admission may be rescinded.
Electronic transcripts can be processed much faster than paper transcripts. Texas A&M will accept transcripts sent electronically through PARCHMENT, SPEEDE, eScrip-SAFE or National Clearing House. Transcripts from any other vendor will not be accepted.
(2) To upload/submit letters of recommendation, there is a specific university process:
Under the "My Documents" tab, you'll see Letter of Recommendation in the dropdown list. Click on that link, and follow the directions for requesting your letters of recommendation.
Letters of Recommendation
In AIS, provide the names and contact information for three people to recommend you for this program. Recommendations should be provided by individuals who can address your responsibilities and skills, professional potential, motivation, and the potential impact of the program on the development of your career.
In AIS, you'll also see a checklist called "Documents Required by Graduate Department" where you'll see progress indicators regarding your resume, transcripts, letters of recommendation, etc., each of which will show a green checkmark once you've completed the associated upload task. You'll also see a GRS department checklist, which you also need to submit. Finally, you'll see a Confirmation tab on the checklist, and once all the others are green, you need to click to confirm. After all those checkmarks are green, your packet will be forwarded to and reviewed by the College of Geosciences. You may log into AIS during this time, in order to review the status of your application. Please do not contact the college directly during this time, as the volume of applications received prevents any personal correspondence during this process.
3) Next Steps After Admission
Bacterial Meningitis Immunization. TEC 51.9192 requires all students under age 22 entering an institution of higher education to provide current proof of vaccination against bacterial meningitis (an immunization given within 5 years of the date of intended enrollment) or meet certain requirements for declining such a vaccination. The original TDSHS form required for students declining the vaccination must be submitted to the Office of Admissions. For graduate students who are in a distance education program, they will need to fill out the Petition to Waive Bacterial Meningitis for Distance Education (https://admissions.tamu.edu/admissions-staging/media/Main/pdfs/meningitiswaiver.pdf) and submit it. Students may not register for classes until this requirement is satisfied.
Acts of Dishonesty
All students applying to Texas A&M University are expected to follow the Aggie Code of Honor which states "An Aggie does not lie, cheat or steal nor tolerate those who do." Applicants found to have misrepresented themselves or submitted false information on the application will receive appropriate disciplinary action.
Pursuant to the 2013-2014 undergraduate catalog and Texas A&M student rule 24.4.1, acts of dishonesty include but are not limited to:
Withholding material information from the University, misrepresenting the truth during a University investigation or student conduct conference, and/or making false statements to any University official.
Furnishing false information to and/or withholding information from any University official, faculty member, or office.
Forgery, alteration, or misuse of any University document, record, or instrument of identification.
The submission of false information at the time of admission or readmission is ground for rejection of the application, withdrawal of any offer of acceptance, cancellation of enrollment, dismissal or other appropriate disciplinary action.
You'll receive your official notice of acceptance from the Texas A&M Office of Graduate Admissions.
Geosciences Online Programs