How To Apply
Application Information for the Master of Geoscience Online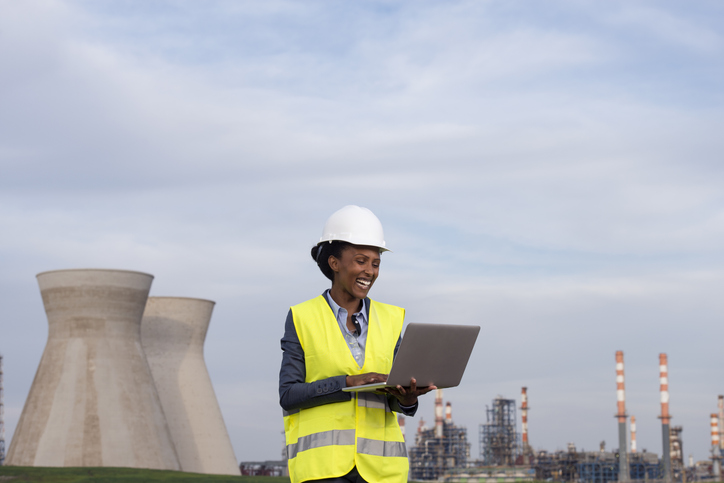 Read this section for complete application instructions.
| Application Deadline | Classes Begin |
| --- | --- |
| May 1, 2021 | June 1, 2021 |
| August 1, 2021 | August 30, 2021 |
Required Documents
On-line Application
Official Transcripts
Contact Information for Three Recommenders
Resume/CV
Statement of Purpose
Application Process
1. All applications must be submitted via TAMU Graduate CAS.
Create an account
Choose "create a new graduate school admissions application"
From the Target University dropdown, choose: Texas A&M University (College Station)
From the Application Type dropdown, choose: Graduate, International OR Graduate, U.S.
Choose your Semester of Entry
At the Select Major screen, from the dropdown, choose: Geosciences, M.GS.
Click "Continue"
2. Application Fundamentals
Your application name MUST match your government-issued identification (e.g., Driver License, Passport, etc.).
Complete ALL pages in this section.
Please note the following:
Initial degree you wish to seek, from the dropdown, choose Masters
Ultimate degree you plan to seek in this major, choose Masters
Major area of interest/specialty, type the MGsc TRACK you choose to pursue (e.g., GIST, PDM, ODS, etc.)
Click "save changes"
Page 5 requests test score information.
The MGsc does not require the GRE or other standardized test scores. – You DO NOT need to check any of the boxes to click "save changes" and continue.
Page 7 requests employment, references, and honors data.
You are not required to include references in ApplyTexas. You should do this instead in the Applicant Information System (AIS). Please read the "Academic References" section below BEFORE you check the acknowledgement box
Page 8 of 8 includes numerous "Unsaved Questions."
Please note:
For "Distance Education," which states, "Do you intend to seek this degree by distance education…?" you MUST select Yes.
When asked to Indicate Department, choose Geography (GEOG) Online for GIST or PDM OR Oceanography (OCNG) Online for ODS.
You MUST READ and click save, acknowledge question for each Question offered.
When all 8+ pages of this section are complete, click save and complete this page.
The Essay is the equivalent of the MGsc requirement for a Statement of Purpose.
If you do not submit the Essay/Statement of Purpose here, you will have the opportunity to do so later in AIS.
Pay the $65 application fee.
3. Application Processing by Texas A&M University
After submission, please allow 36 hours for processing by Texas A&M University.
You will receive an electronic notification from the TAMU Admissions Office that your application has been received. You will receive a Universal Identification Number (UIN).
Claim your NetID at: https://gateway.tamu.edu/activation
4. Complete & Monitor your Application in AIS
When your NetID has been activated, you may log into AIS at: https://applicant.tamu.edu. Choose option 3 and log in.
In AIS, you will see all application items received/not received and the status of your application. A red "X" means an items is missing. A green check mark indicates receipt.

University items needed are:
Department-required items needed are:

Current resume/CV

On the menu bar near the top of the page, click "My Documents"
Click "Upload Documents" and follow the instructions.

Statement of Purpose

This should be between 500 and 750 words; see #2 above.
On the menu bar near the top of the page, click "My Documents"
Click "Upload Documents" and follow the instructions.

Three (3) letters of recommendation

Recommenders should be supervisors, faculty, or colleagues in a current or prior position to evaluate your academic and professional ability and work ethic to pursue graduate studies. They should NOT be friends or family.
Please DO NOT solicit the letters directly from recommenders.
On the menu bar near the top of the page, click "My Documents"
From the dropdown, choose, Letter of Recommendation
Read the document, then click on Add Recommender in top right of page.
Complete all required information and click Save.
Monitor this page for submissions. You may also click "Send Reminder" if you'd like AIS to prompt that recommender for her/his evaluation.

Unofficial transcripts are required to apply. – OFFICIAL transcripts will be required upon admission and must be submitted from the issuing institution directly to the TAMU Registrar.

On the menu bar near the top of the page, click "My Documents."
Click "Upload Documents" and follow the instructions.

When all items above are received:

GRS data sheet – May be completed by the applicant or MGsc program coordinator and must be completed before routing the application for committee review/decision. Under "Department Question(s)," please include the MGsc track you are pursuing.
Confirmation – Click after all other items are complete. – This should be completed by the MGsc program coordinator as it acknowledges receipt of ALL required application items.
5. Application Review Process
Once complete, the MGsc program coordinator will forward your application to the MGsc admissions committee for review/decision.
You may log into AIS at any time to review the status of your application.
Applications are reviewed on a revolving basis and a decision is rendered within 3 – 4 weeks.
Please note the following:
Bacterial Meningitis Immunization
TEC 51.9192 requires all students under age 22 entering an institution of higher education to provide current proof of vaccination against bacterial meningitis (an immunization given within 5 years of the date of intended enrollment) or meet certain requirements for declining such a vaccination. The original TDSHS form required for students declining the vaccination must be submitted to the Office of Admissions. For graduate students who are in a distance education program, they will need to fill out the Petition to Waive Bacterial Meningitis for Distance Education (https://admissions.tamu.edu/admissions-staging/media/Main/pdfs/meningitiswaiver.pdf) and submit it. Students may not register for classes until this requirement is satisfied.
Acts of Dishonesty
All students applying to Texas A&M University are expected to follow the Aggie Code of Honor which states "An Aggie does not lie, cheat or steal nor tolerate those who do." Applicants found to have misrepresented themselves or submitted false information on the application will receive appropriate disciplinary action.
Pursuant to the 2013-2014 undergraduate catalog and Texas A&M student rule 24.4.1, acts of dishonesty include but are not limited to:
Withholding material information from the University, misrepresenting the truth during a University investigation or student conduct conference, and/or making false statements to any University official.
Furnishing false information to and/or withholding information from any University official, faculty member, or office.
Forgery, alteration, or misuse of any University document, record, or instrument of identification.
The submission of false information at the time of admission or readmission is ground for rejection of the application, withdrawal of any offer of acceptance, cancellation of enrollment, dismissal or other appropriate disciplinary action.
You'll receive your official notice of acceptance from the Texas A&M Office of Graduate Admissions.
Geosciences Online Programs